The Truth About 'Rust-Free' California Cars!
What the dealers don't want you to know...

Published 7/1/2000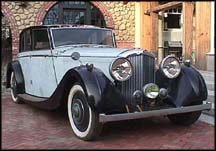 In light of the fact that in recent years it has become so popular to import Classic Cars from America, and in particular from the so called "Sunshine States" - I thought it may be beneficial if we were to offer some insight, rectify misconceptions and hopefully help foreign buyers to avoid some pitfalls of buying a Classic or Specialty car from the United States.
The first clarification is regarding vehicles described as being "Rust-Free" or a "Sunshine State" car. The term "Rust-Free" in the American vernacular simply means "No Rot". That is to say, it could be all original rot free metal or, as is more common, a car that has had any rust or rot cut out and replaced with steel patches or panels.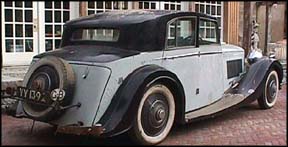 There are a lot of "Rust-Free" cars all over America. It would be foolish to believe that only people from Europe are wise to these "Sunshine State" cars. They have been moving around the country for years and therefore a good solid example could turn up anywhere in the U.S. - even Montana!

When you buy a car from a State that has more sun than rain, you will find that although you may have no serious rot to deal with, there will be other problems instead.
Because of the constant sun, the interior gets dried out and almost always needs replacing.
(An important consideration if you are considering a car with lots of wood and leather!)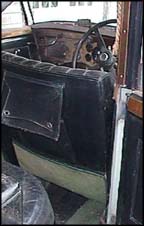 The rubber windscreen surrounds and weather stripping suffer too, as do all suspensions bushings. This in turn translates to suspension and drive coupling components getting old well before their time.
In addition, because the weather is so much nicer in these "Sunshine States", Classic Cars get a lot more use than similar cars in the Mid-West or on the East Coast. This means there is often much more wear and tear on the engine and drive train as well. People who own Classic Cars and live in "Wet States" generally only drive them on odd weekends in the Summer, to car shows and the like. The rest of the year they are locked away and pampered, sometimes in climate controlled garages!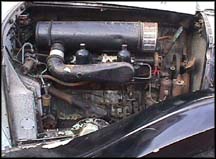 I hope you can see therefore, that it is a trade off. Ideally, one should look for a car that has spent most of it's life in a dry state, but has since found it's way to the East Coast where it has been restored and lovingly cared for.
One other point. Sometimes you will see a car referred to as "California Black Plate car" This means the car was registered in California sometime during 1963 and 1968. California issued license plates that had Yellow letters on a Black background during this period. Caution: It doesn't necessarily mean it was originally delivered and first registered in California - it could have been but, it could also mean that it spent the first 4 years of it's life in Northern New England, before the owner got a job and moved out to the West Coast - So beware!
FYI: Cars registered in California between 1956 and 1962 had license plates with Black letters on a Yellow background, and cars registered in California between 1969 and 1982 would have had Yellow letters on a Dark Blue background.
Regarding the transportation and Shipping of Classic Cars, let me say this. A car purchased in California does not have to be transported to the East Coast in order to have it shipped to Europe. It can leave just as cheaply from California (as part of a consolidated containerized shipment) as it could 'Drive-on/Drive-off ' from New York.
Lastly, I am sure there are some who have thought of getting a cheap airline ticket and "popping over the pond" to pick up a bargain. You know, call it a 'Fly-Drive' holiday, and grab a Classic Car as a souvenir! Well, first consider these facts. You cannot register or insure a vehicle in America if you are not a resident - and legally, the seller of the car must remove the registration plates and return them to the Department of Motor Vehicles upon Sale or Transfer. This means that if after scouring the papers, you did manage to find a suitable car to buy, you will have to make arrangements to have it 'flat-bedded' as many States do not allow a car to be towed by anything other than a proper tow truck, to the nearest port. You must then sort out the necessary paperwork and other criteria that needs to be met to get it shipped back to Europe. All this whilst trying to enjoy your holiday!
You are often better off securing the help of a company such as 'Buyer Services International'. These people can help you Find a suitable car, Inspect it, Negotiate the purchase, before Transporting and Shipping it to your door! You'll also find them very helpful at answering any questions you may have.